What is a quarter auction?
Upon arrival you will receive a numbered paddle. Items to be won are displayed with a bid price of 1-4 quarters. As items are presented, if you would like to bid, you lace the amount in the bowl provided and hold your numbered paddle in the air. The quarters are collected and a number will be drawn. If that number is yours, then you win the item!

Powered by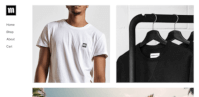 Create your own unique website with customizable templates.